Newsletter

UK distributor
Clean-Geartech are delighted to announce the appointment of Betech 100PT Limited as our authorised UK distributor. Betech are experienced distributors of geared motor products, with a focus on providing their customers with outstanding customer service, technical assistance and application support, as well as large stock for fast delivery.
Expomeat San Paolo Brasil
Exhibiting in Brasil.
At the end of September, our Brazilian partner IBR Reductores, has been exhibit our Clean-Geartech products in Expomeat San Paolo Brasil, thanks to all the IBR Team.
Krakow show 2019
Exhibiting in Krakow.
Clean-Geartech was exhibiting in Krakow show with our Polish distributor Kacperek, well done and congratulation to all the sales team!
Automation & Electronics Zurich 2019
Exhibiting in Zurich.
Cleangeartech (a division of Hydromec) was exhibiting last week in Zurich with his Swiss partner Fox-Drive AG, we thank all the attendees and congratulate Fox-Drive for the excellent job done.
Eventi
IFFA Trade Fair, Frankfurt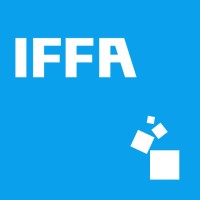 We are pleased to inform you that CLEAN-GEARTECH, a business unit of Hydro-Mec Spa (Italy), will exhibit at IFFA Trade Fair, Frankfurt am Main 14-19 May 2022. Booth 12.0 C52.
IBR exhibition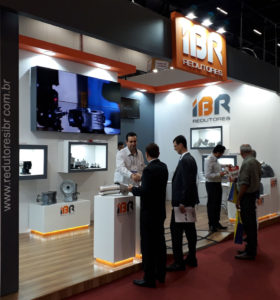 Brasil San Paulo show:
It took place last week at São Paulo Expo, in Sao Paulo, Brazil, between June 26th and 29th one the largest meeting of food and beverages industries, Fispal Tecnologia – International Technology Trade Show for the Food and Beverage Industry as the largest and the more complete event in Latin America,where our Official Cleangeartech distributor: company IBR has exhibit our Cleangeartech range, to more than 440 exhibitors and 40.000 visitors. Innovation, trends and solutions in machines for packaging, marking and coding, packages, processes, equipment and accessories, automation and logistics have been presented.
CFIA 2019

We are pleased to announce that Clean-Geartech will be Exhibiting on CFIA 2019 in Rennes 12-14 March.
CFIA (Carrefour des Fournisseurs de l'Industrie Agroalimentaire) aims to bring together all French and international manufacturers in the food-processing sector. Located at the heart of Brittany, the top food-processing region in Europe, CFIA brings together an exclusive offer divided in three categories: Ingredients & Intermediate food products, Equipment & Processes, Packing & Conditioning.
We share our booth with Atalanta-Neugart France and we are eager to welcome you in Hall 10, Stand A5. See you in Rennes!